Teen-Seed is a feminist grassroots community organization in Nairobi Kenya focused on sexual and reproductive health rights (SRHRs). Led by young women, Teenseed nurtures African teen women into leaders and supports them to develop powerful voices to articulate claim their rights and hold leaders accountable. Our areas of focus are the empowerment of women and girls for leadership in SRHRs, prevention of Human Immuno-deficiency Virus (HIV) infection among adolescents and eradication of Sexual and Gender-based Violence.
Our headquarters are at Kiambiu Vihiga Village, Eastleigh South Ward, Kamukunji Sub County Nairobi County, Kenya. We also work in three informal settlements in Nairobi (Kayole, Umama, and Kiambiu) and Budalang' i in Busia County.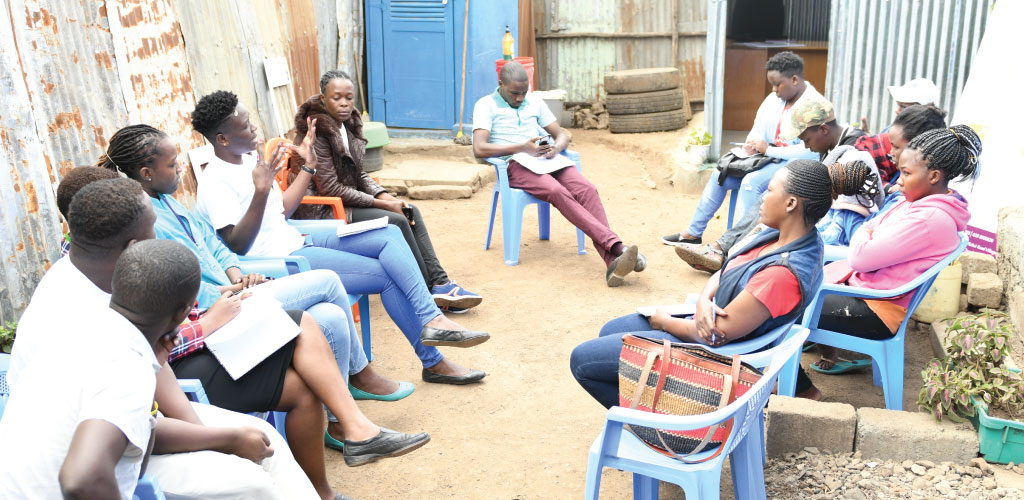 We envision an Africa where young people seat at the decision making tables, their views, rights respected and have choice and ability to make informed choices about their lives.
Building a new cadre of African leaders to be seeds of greatness tomorrow from the seeds of today through engaging, educating and empowering young people to participate and make decisions on challenges affecting them and provide innovative solutions.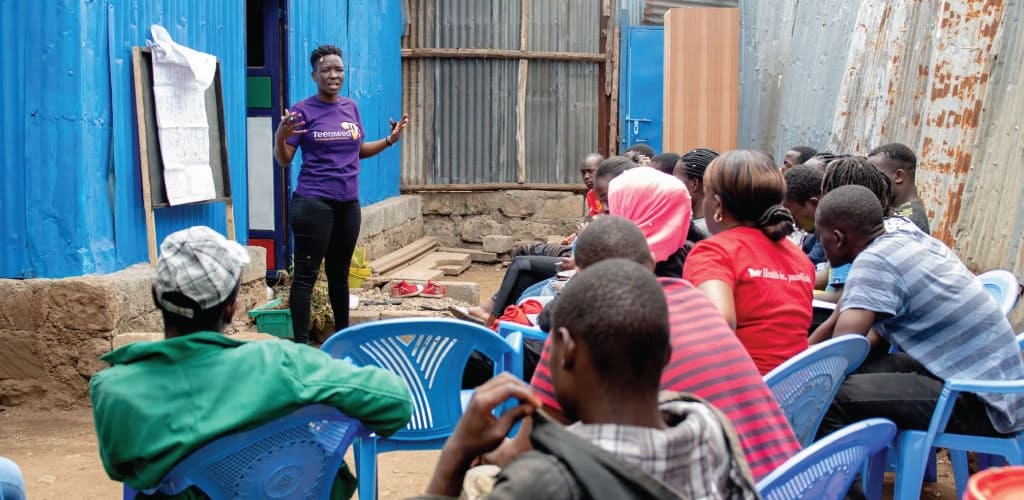 Teenseed believes that not every young person has to go through the challenges that their elders went through to be successful. Through planting a seed, community members are able to give back to the societies they grown in by assist the adolescent and youth navigate through this challenging period of self-discovery. This path allows a community work towards creating a safer space for the young, linking them to opportunities via mentorship and giving the young people a chance to contribute to community by making informed decision and choices.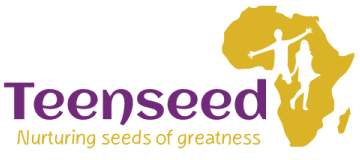 Sexual Reproductive health & Rights
Community outreach & partnerships
Visit us
Kiambiu Informal Settlement  off Rabai Road Village next to 23 Bridge at Holy Ghost Church Compound 
Cell: +254 777 732 333
Tel: +254-020-8000820